Flood
INTRODUCTION
The Catalytics Flood Model is an enhancement of Professor Coulthard's program, CAESAR LISFLOOD based on the Bates methodology. The model links dynamically to Google Maps™ to allow users to define any scenario they can imagine and let underwriters rate and evaluate every 90m block in the area.
COUNTRY SPECIFIC PRODUCTS
Currently Catalytics has available working models and licences for Thailand and Philippines.
Our flood platform is also built and available for all other countries and we are actively seeking collaborative partners.
Our models are actively used by the more enlightened and leading domestic reinsurers and insurers to assess their own aggregates and exposures as well as to set budgets, pricing, and event limits. They conduct their own analytical studies in-house. The output is used for board and reinsurer presentations and Dynamic Financial Analysis, internal, external, per risk and per contract, as well as to check other vendor models and broker submissions.
LICENCES ARE AVAILABLE BY COUNTRY OR SETS OF COUNTRIES OR BY REGIONAL SUITE.
YOUR ENQUIRIES ARE WELCOME.
Screenshots
Dynamic mapping system makes flood and elevation maps on the fly:

Choose a target area then zoom in by panning down the zoom function.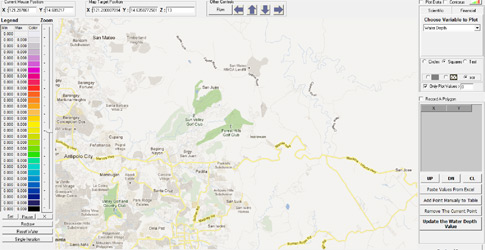 Mouse over a point to get details of a single address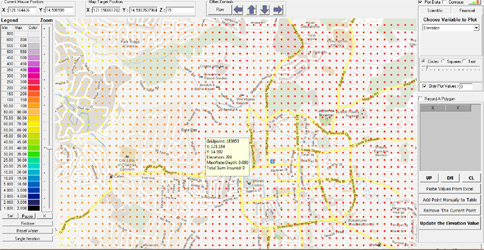 Academic Papers